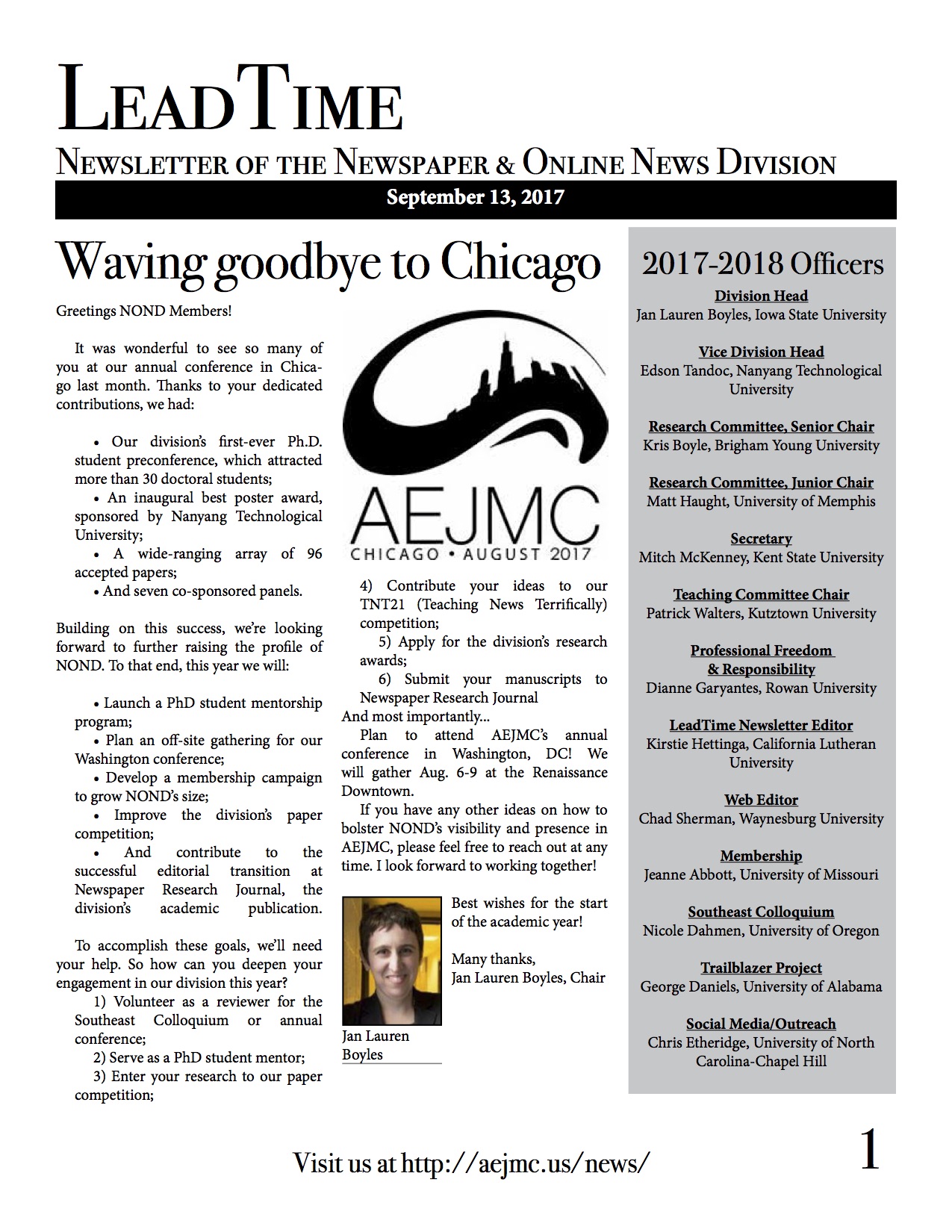 LeadTime is the Newspaper and Online News Division's newsletter.
The latest issue includes a recap of the national conference, our new journal editor, award winners from recent competitions and much more.
Past issues
If you have an old issue not included here, please contact Chad Sherman to have it included above.