We are delighted to announce the recipients of AEJMC's Newspaper and Online News Division (NOND) teaching and research awards for 2016-17 academic year!
We will circulate a call for the 2017-2018 awards in February 2018. We encourage all our members to apply.
Teaching Terrifically in the 21st Century (TNT21) Awards
This program, launched in 2009, is designed to improve the teaching of news writing, reporting and editing in the digital era. We will feature more about each winner's idea on the NOND website and in our newsletter, LeadTime. All applications were blindly reviewed based upon award criteria. Please join me in congratulating this year's recipients!
Lisa Waananen Jones, Washington State University – "Chart on the Street: Combining Data Visualization with Man-on-the-Street Interviews to Challenge Conventional Narratives" (@lisawaanen)
Lisa Waananen Jones is a Clinical Assistant Professor at The Edward R. Murrow College of Communication at Washington State University, where she teaches visual communication and multimedia journalism courses. Her professional work focuses on data visualization and news graphics, and she previously worked on the graphics team at The New York Times. Her course materials are available at murrowcourses.com.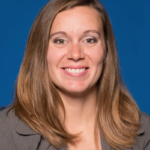 Amanda C. Bright, Eastern Illinois University – "Digital Media News Writing" (@amandacbright)
Amanda Bright is a former reporter, photographer, designer and editor, who later spent a decade as a scholastic journalism adviser of both a newspaper and yearbook in Illinois. Currently, Bright is a journalism instructor at Eastern Illinois University and adviser of EIU's Warbler yearbook. While completing her PhD in Curriculum, Instruction and Media Technology at Indiana State University, she works as the Media Content Coordinator for Indiana State Online. She also serves as the Social Media Director and Web Co-Administrator for the Illinois Journalism Education Association, and will start as the Education Editor/Curator for MediaShift's EdShift in October.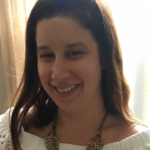 Melissa DiPento, CUNY – "Reviewing Fundamental Writing Skills through Twitter." (@mdipento)
Currently a student at the CUNY Graduate School of Journalism, Melissa is working to better understand the journalism higher education community through listening and engaging educators, students and stakeholders. She currently hosts MediaShift's monthly #EdShift chats on Twitter. For the past five years, Melissa has taught as an adjunct journalism professor at various colleges in the Philadelphia area; she currently teaches a social media course at Brooklyn College. Since graduating from Temple University in 2008, she has also worked as a reporter and editor at various local media organizations.
Research grants
Our division also supports the scholarly research of our members. All applications were blindly reviewed based upon award criteria. We are thrilled to share the following winners with you.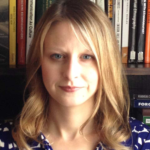 Andrea L. Guzman, Northern Illinois University – "Journalism
in the Age of Artificial Intelligence: Audience Perspectives on the Robot Writing the News" (@TeachGuz)
Andrea L. Guzman is an assistant professor of communication at Northern Illinois University where her research focuses on Human-Machine Communication, including people's perceptions of AI technologies that function as communicators and the integration of AI into journalism. Guzman's research has been published in Journalism & Mass Communication Quarterly, First Monday, and Communication +1, and Guzman is the editor of the forthcoming volume, Human-Machine Communication: Rethinking Communication, Technology, & Ourselves (Peter Lang, early 2018). Guzman's research has garnered awards from divisions and interest groups at NCA and AEJMC, and at AEJMC's annual convention in 2017, Guzman was named a Kopenhaver Center Fellow.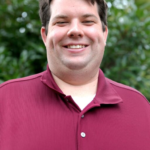 Christopher Etheridge, University of North Carolina – Chapel Hill – "The Mobile Connectivity: News App Users and Sense of Community" (@WhatsTheLede)
Chris Etheridge is a former journalist and communications specialist who studies community and public safety in digital spaces.  He is a mass communication doctoral student at the University of North Carolina at Chapel Hill.  His dissertation considers how neighborhood groups use online spaces to discuss issues related to public safety and perceptions of quality of life in their communities.  He also studies how social and mobile technology are impacting community structure and urban communications systems.
Congratulations to our 2016-2017 cycle winners!