Download a PDF of the August 2015 newsletter.
Dear AEJMC graduate student members,
The AEJMC conference is right around the corner and this issue is full of helpful advice for next week. Find tips about the job hub, advice for making the perfect poster, tricks for saving money in San Francisco, and a guide to building a professional online identity.
Finally,GSIG is currently recruiting officers for the 2015-2016 academic year.  Officer positions are open to all graduate students, including masters and Ph.D.  Being an officer with GSIG is a great way to network with students and faculty from schools across the country, and is an impressive addition to any resume/CV.  For more information, contact Amanda J. Weed, GSIG Head, at amandajweed@gmail.com.
---
Tips for the Job Hub
By Frank Russell (University of Missouri)
Most graduate student members of AEJMC will be looking for a faculty job-if not this year in the next few years. For many of those on the job market, the first step will be the AEJMC Job Hub.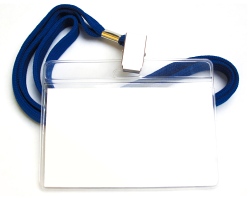 The website for the job hub offers plenty of official advice. Be flexible with interview times. Wear your nametag. Make sure you have an updated CV. Keep in mind that although school representatives only have time for short initial meetings, you should consider it a formal interview, because committee members will be sharing impressions with and making recommendations to their colleagues.
Of course, there's nothing like advice from grad students turned new faculty members who have already been through the job search.
For example, Jeff Riley, an assistant professor of journalism at Florida Gulf Coast University who earned his Ph.D. from the University of Florida, advised not to overschedule interviews. "Take some time, look at the job listings, and only interview with the jobs you'd feasibly like to apply to," he wrote in an email. He emphasized that the likely outcome of a successful interview will be an invitation to apply for the faculty opening, not a job offer on the spot. Job Hub interviews are "mostly just conversations with someone from the university about a potential job opening, so treat it like that," he added.
If there is one thing Riley, a past GSIG president, would have done differently, it would been been to try to schedule interviews sooner. "Not that I think it would have led to me doing any MORE interviews, but I'd have avoided the mad rush toward the end of the summer," he noted.
Amanda Weed, the 2014-15 GSIG president who earned her doctorate from Ohio University, suggested several points for job seekers. First, do some research about the schools. "Know their faculty, strengths and weaknesses of the program, and always have at least one question you would like to ask about the school," she wrote. Avoid back-to-back meetings, which she noted "can be exhausting. … When possible, try to schedule job hub interviews at least one hour apart." If you would like to meet with a school that hasn't contacted you, send them a request. Remember that even if you meet with a search committee member, you still have to formally apply for the job. Finally, she suggested, "send a follow-up thank you note to everyone who interviewed you."
Anna Kim, who earned her Ph.D. in strategic communication from the University of Missouri, will be starting as an assistant professor at Southern Methodist University in the fall. She echoed many of the suggestions offered by Riley and Weed. She also noted the importance of researching the schools. "Prepare a short research statement (research topics, progress, publications, and dissertation) or what kind of contributions you can make to the school," she suggested. Have questions prepared about the school. "Don't forget to send a follow-up email," she wrote. "Be confident and smile."
---
10 Steps to a Perfect Poster
By Holly Cowart (University of Florida)
1 – Decide format, size, how to print
A typical poster size is 36 inches high and around 48 inches wide. The height is pretty much standard, but the width depends on your printer and your budget. An on-campus printer is typically less expensive than a retail store, but no matter what your local options, the printer will be able to tell you what dimensions they can print, and what type of file they need. A PowerPoint slide is probably the easiest way to go. Before you start designing decide how you're printing and at what size. To set your poster dimensions in PowerPoint go to Page Setup.
2 – Check for university templates, logo
Look on your university website for a poster template, logo, and official colors. Be aware that some universities have rules about how you use their content so read the policy if there is one. Of course there are a lot of templates and design ideas online, but make sure at some point you stop researching and start producing (design is like a literature review in this way). If you want to add a third color to your university colors, make it a pale version of one of the two primaries. Of course you can use your own color palate, but stick to a primary a secondary and an accent to keep things simple. Don't use gradients. They are almost always tacky.
4 – Create your title
Now you think content. Your poster title does not have to be your paper title. You might imagine someone across a busy room yells, "What's your paper about?" That may be a subject, a research question, or it may be a finding. Just be as helpful as possible with your title. Make it big. Yes, you want room for content, but no one will stop for your research if they can't read your title.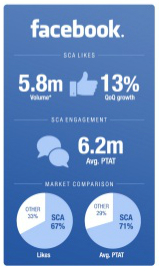 5 – Select infographics and images
Tables or graphs from your paper large and in color will look great on your poster and illustrate your findings. If you studied something visual, such as Twitter or TV news, include images as examples. Get creative. If you cited a book extensively include an image of the cover. Make sure images are of high enough resolution (ideally 300 dpi). If something is pixelated on your screen it is definitely going to be poor print quality. Beware of taking small images and resizing them larger for the same reason.
6 – Choose your text
Odds are no one is going to stand and read blocks of text. Make sure the information you want them to see is large and easy to differentiate from other content. This might mean bold text, bulleted lists of findings, or making large quotes from single lines of your own text. This step is about identifying what is most important in your text and how you want to highlight it. Posters tend include an abstract, research questions or hypothesis, and results. Methods and conclusions are also pretty common, but literature reviews are not. Be as brief as possible.
7 – Write the citation for your paper, all author info
Decide how you want to list yourself, your co-authors, and your affiliation. Some people do this as a formal citation. Some people like to make the information more prominent. Some do both. Just don't forget it.
8 – Divide your space
Create your file according to #1. Add your title at the top. At this point using the default font, in the default color with the default alignment is fine. The next step is to divide the space into three columns. These columns will be your guides, not actual lines that print. Go to View and find Static Guides (also called Grids in some versions). Once you see the blue lines you can change them to make all columns equal or the center one slightly larger. This is a good time to make sure you're working with a one-inch margin on all sides for printing.
9 – Play with placement
Bring in the elements from #5,6,7. Viewers will look to the headline and then the upper left corner to understand what your poster is about. Put a textual element in that corner that is important and helps them understand what they will find on the poster. From there you can play with placement, color, font, and size. A few notes: Do not center-align everything. A block of text is easiest to read on a poster when left aligned. Leave space between elements. Two-thirds content, one-third space is a good rule. Fonts should range from 28-38 for body copy and anywhere from 90-200 for title.
10 – Pack your poster, backup file, business cards, handouts
Pack your business cards. A handout is also a huge help to people who will see dozens of posters. Plan for traveling with your poster. If you need a container, art supply stores have nice ones. A mailing tube from the post office or office supply store also works well. If you're flying, don't forget it in the overhead bin. Bring the poster file on a flash drive just in case you do forget it in the overhead bin.
---
Leave Your Heart (but not your wallet) in San Francisco
By Amanda J. Weed (Ohio University)
San Francisco is a city known for its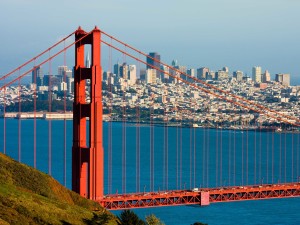 dazzling architecture, postcard-perfect landscapes, delectable food…and eye-popping prices. TripAdvisor ranked San Francisco ranks as the fourth most expensive U.S. tourist destination in 2015. If you are traveling on a graduate student's shoestring budget, have no fear. GSIG is here to offer you our top three money-saving travel tips while you're in the City by the Bay.
Skip The Cab
Taxis fares can take a huge bite out of the budget from the moment you step off the plane. TaxiFareFinderreports an average cab fare from San Francisco International Airport to the San Francisco Marriott Marquis run more than $60. For approximately half the cost, choose a service like Uber or Lyft. To increase your savings, choose the BART, San Francisco's Bay Area Rapid Transit System. Airport-to-hotel costs less than $10.
While you're in San Francisco, purchase a 3- or 7-day public transportation passport.  For $26 (3-day) or $35 (7-day), the SFMTA visitor passport will provide unlimited rides on MUNI buses, Muni Metro, historic streetcars, and cable cars.  When you compare to $7 for a single ride on a cable car, the savings will quickly add up.  Visitor day passes can be purchased at any public transportation kiosk or Walgreens.
See the Sights
If you want to save money on some of San Francisco's most popular visitor attractions, consider the CityPass.  For $94, CityPass will provide admission to four San Francisco attractions including the California Academy of Sciences, a bay cruise, museums and aquariums. Attractions passes are valid for nine days and may be used once per location. In addition, the CityPass includes a 7-day Muni and Cable Car Visitor passport.
For more free and low-cost activities around San Francisco, check out local blogs like FunCheapSF or travel guides from Lonely Planet, National Geographic, and Thrillist.
Enjoy the Food
San Francisco is famous for its vibrant and diverse food scene. While even inexpensive restaurants can run $12-$20 per entrée, there are some ways to eat on the cheap.
First, check out the food truck scene. Off the Grid, an organization that plans food truck markets, will take over the Fort Mason Center on Friday, August 7 from 5-10 p.m.  More than 30 food trucks will be dishing up a multitude of cuisines. Or if you're looking for a quick lunch, Off the Grid will feature a smaller group of food trucks at 5th & Minna (just one block from the Marriott Marquis) on Wednesday, August 5 and Friday, August 7 from 11 a.m. – 2 p.m.
If eating al fresco isn't your style, we also have some tips to save some money eating at more traditional restaurants. Check out local and national review websites/apps like Yelp. Also, check out this recent article from San Francisco Eater about the Essential Cheap Eats in San Francisco.
To get more bang for your buck, search for deals using sites like Groupon or Living Social. With those deal websites, you purchase a voucher for a discounted price (such as $20 worth of food for $12). Watch the fine print, though. Some businesses will have restriction of when and how vouchers may be redeemed.
Finally, join GSIG and the History Division on Saturday, August 8 from 8:45-10:15 pm for a 2nd annual social.  We'll have free food and a cash bar.
Enjoy the savings from your friends at GSIG!
---
Building a Professional Identity
By Stephanie Miles (University of Iowa)
Have you ever Googled yourself? If you're looking for a job, chances are potential employers have! It's important to make sure your digital identity is professional and represents who you are as a scholar. Below are a few tips to get you started.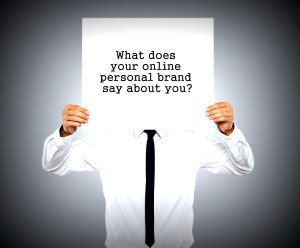 Create your personal brand
The first step in creating a professional online identity is to figure out your personal brand. Your personal brand is what people consider when they think about you. It should be associated with the courses you teach, your research interests, or any relevant advantage you possess.
Start with a list of keywords that you want associated with your name. For example, digital media should be on your list if that is a course you value teaching. Once you have a list of words, see what sentences you can put together that link these strengths. For example, connect your professional experience as a journalist with your teaching position for reporting courses. You should be able to summarize your personal brand in 2-3 sentences.
If you struggle to pinpoint your personal strengths, it might be helpful to write out what you would like your brand to reflect. Imagine what you want your professional reputation to be and create a hypothetical personal brand statement. This is a great idea if you are just starting out in a graduate program, as it will help you think strategically about building a curriculum vita.
Build your CV
Now that you have an idea of what your brand is or what you want it to be, you should take a look at your curriculum vita. Do you deliver on your brand promises? There should be evidence that you have the strengths you claim in your brand statement. If your CV is lacking, think of ways to build it. Set some specific goals for gaining experience teaching a specific class or volunteer to help a professor with a research project.
Now might be a good time to mention that you never have to show anyone your brand statement unless you want to. It is a great tool to help you ensure that your professional identity is reflected in everything you do. If you like the brand statement you made, use it! It can be a short summary on an about me page on your blog or integrated into a cover letter. Just make sure that it is accurate – not your dream brand – if you post it online or add it in any job materials.
Get online
The next step involves getting your personal brand out into the world. It's easy to get lost in the networks online. Everyone will give you different advice on where you should have a profile or how much tweeting you should do. The short answer: do as much or as little as you want. Some people enjoy posting on Facebook everyday or blogging weekly about hot topics in journalism. These activities are great and you should do them if you enjoy it or if social media is key to your professional identity. But if you are not one of those people, there is still value in having a profile on a few social network sites.
When creating a profile, try to keep the same username and photo across platforms. This keeps your branding consistent and helps people find you on various social network sites. Try to use a similar about me statement if you can and link to your other profiles. Keep your professional (i.e., not the Facebook account you use to lament the woes of graduate school) accounts public so peers, potential employers, and media professionals can find you.
Academia.edu and ResearchGate are both designed specifically for academic communities. Think of them as LinkedIn for professors and researchers. Both platforms allow you to upload a CV and publications, but there are a couple of advantages to each. Academia.edu reports in-depth analytics about how many people viewed your profile and allows you to follow certain keywords online.ResearchGate has a question and answer forum that connects academics, plus it is a bit easier to navigate.
Think about joining LinkedIn if you want to connect with working professionals, such as journalists, marketers, or public relations specialists. Twitter is a great platform for following news and other interests.
Get a website and make sure all of your accounts link to it. It doesn't have to be fancy, but remember to update it from time to time. WordPress is a nice place to start if you are unfamiliar with web design. It's free and you can choose a template to work from. You should include contact information, a general statement about yourself, and a copy of your CV. Add a teaching statement, research statement, or other materials as you see fit.
Network, network, network!
You have a statement, your information is online, and now it's time to network. The 2015 AEJMC conference is the perfect place to start. Join GSIG for our social, go to a business meeting for a group you enjoy, and mingle at the poster sessions.
Make a goal to introduce yourself to five different people at the conference. Try to find someone who wrote a paper you like or who studies a similar topic as you do. The conference guidebook is a helpful place to start. Look for sessions you want to attend or papers that sound interesting in the poster presentations. It can be difficult to talk to strangers at conferences, but I promise it gets easier with practice.
Finally, your brand is online, but it's up to you to spread the word. Build a virtual network by following scholars you meet at AEJMC online. Try to engage in relevant Twitter conversations or participate in Q&A sessions on ResearchGate. Above all, build a brand that you're proud of.