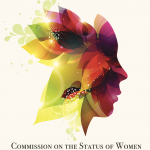 Commission on the Status of Women (CSW) Call for Papers for Minneapolis 2016
The Commission on the Status of Women invites submissions of research for competitive paper sessions that are based on issues of gender and communication. To take advantage of the unique moment of the 2016 election cycle, the Commission particularly seeks papers related to women, power and politics. These papers can cover a variety of topics and methodological approaches. Examples of relevant topics could include, but are not limited to: women running for the presidency, gender differences in campaign coverage, historiographies of women's issues in the media, women of color in politics, contemporary media coverage of women's reproductive health issues, intersectionality and political coalitions, gender differences in political campaign strategies, gendered use of social media to advance political causes, or gendered discourses about a particular issue. Special call papers should be submitted to the All-Academic link set up for the call.
In addition to the special call, the Commission welcomes papers in which gender is a main analytic focus and invite projects that use a variety of approaches and research methods, including but not limited to critical, empirical, ethnographic, historical, legal and semiotic analyses. It is expected that the research will demonstrate a familiarity with feminist communication theory. Examples of relevant topics include: representations of women in the news; the role of gender in newsrooms or classrooms; effects of mass media on women and girls; feminist approaches to teaching and communication; women's use of/production of media; gender equality in the profession or the academy; how gender influences or matters in health, risk, and crisis public relations campaigns, etc.
Suggested paper length is 25-pages (double-spaced, 12-point type), excluding tables, references, figures or illustrations. We especially encourage submissions by graduate students. The winner of the top student paper will be awarded $100, and the winner of the second place student paper will receive $50. Authors of the top papers will be recognized in the conference program and at the CSW business meeting at the conference.
This paper call is part of the overall AEJMC call for research papers; all submissions must adhere to the general guidelines put forth by AEJMC. Please consult the AEJMC 2015 Paper Competition Uniform Call for information about paper formatting, submission deadline, creating a "clean" paper, and other guidelines. The CSW wishes to stress that papers containing any identifying author information will be disqualified. Instructions for blind review can be found at aejmc.org/home/papers. Please forward any questions regarding uploading a "clean" paper or other queries to Candi Carter Olson, CSW Research Chair, at candi.carterolson@usu.edu.
Minneapolis, MN 2016 AEJMC Paper Competition Uniform Call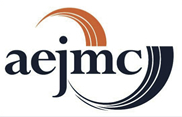 The programming groups within the Council of Divisions of the Association for Education in Journalism and Mass Communication invite submission of original, non-published, English language only research papers to be considered for presentation at the AEJMC Conference, August 4 to 7, 2016, in Minneapolis, MN. Specific requirements for each competition — including limits on paper length — are spelled out in the listing of groups and research chairs that appear below. Papers are to be submitted in English only.
All research papers must be uploaded through an online server to the group appropriate to the paper's topic via a link on the AEJMC website: www.aejmc.org. The following uniform call will apply to ALL AEJMC paper competitions. Additional information specific to an individual group's call is available at the end of the uniform call information.
Submit the paper via the AEJMC website link (www.aejmc.org) to the AEJMC group appropriate to the paper's topic. Format should be Word, WordPerfect, or a PDF. PDF format is strongly encouraged.
The paper must be uploaded to the server no later than 11:59 P.M. (Central Daylight Time) Wednesday, April 1, 2016.
Also upload a paper abstract of no more than 75 words.
Completely fill out the online submission form with author(s) name, affiliation, mailing address, telephone number, and email address. The title should be printed on the first page of the text and on running heads on each page of text, as well as on the title page. Do NOT include author's name on running heads or title page.
Papers uploaded with author's identifying information WILL NOT BE CONSIDERED FOR REVIEW AND WILL AUTOMATICALLY BE DISQUALIFIED FROM THE COMPETITION. ALL AEJMC DIVISIONS, INTEREST GROUPS AND COMMISSION PAPER SUBMISSIONS WILL ABIDE BY THIS RULE WITHOUT EXCEPTION. NOTE: Follow instructions on how to submit a clean paper for blind reviewing.
Papers are accepted for peer review on the understanding that they are not already under review for other conferences and that they have been submitted to only ONE AEJMC group for evaluation. Papers accepted for the AEJMC Conference should not have been presented to other conferences or published in scholarly or trade journals prior to presentation at the conference.
Student papers compete on an equal footing in open paper competitions unless otherwise specified by the individual division or interest group. Individual group specifications are appended to this uniform call.
Papers submitted with both faculty and student authors will be considered faculty papers and are not eligible for student competitions.
At least one author of an accepted faculty paper must attend the conference to present the paper. If student authors cannot be present, they must make arrangements for the paper to be presented.
If a paper is accepted, and the faculty author does not present the paper at the conference, and if a student author does not make arrangements for his/her paper to be presented by another, then that paper's acceptance status is revoked. It may not be included on a vita.
Authors will be advised whether their paper has been accepted By May 20 and may access a copy of reviewers' comments from the online server. Contact the paper chair if you are not notified or have questions about paper acceptance.
Special note: Authors who have submitted papers and have not been notified by May 20, MUST contact the division or interest group paper chair for acceptance information. The AEJMC Central Office may not have this information available.
Authors of accepted papers retain copyright of their papers and are free to submit them for publication after presentation at the conference.
Important Paper Submissions Information
Upload papers for the AEJMC 2016 Minneapolis, MN Conference beginning January 15, 2016. Paper submitters should follow instructions on the front page of the submission site to create your account and complete the information required.
Deadline for paper submissions is April 1, 2016, at 11:59 p.m. CDT. Any submissions after this time will not be accepted.
Before submitting your paper, please make certain that all author-identifying information has been removed and that all instructions have been followed per the AEJMC uniform paper call.
 A COVER SHEET or a sheet with the 75-word required ABSTRACT that is included with a paper upload should be EXCLUDED from the page number limits set by all AEJMC Groups. 
Papers uploaded with author's identifying information displayed WILL NOT BE CONSIDERED FOR REVIEW AND WILL AUTOMATICALLY BE DISQUALIFIED FROM THE COMPETITION. All AEJMC Divisions, Interest Groups and Commission will abide by the rules below WITHOUT EXCEPTION.
NOTE: Follow online instructions on how to submit a clean paper for blind review at aejmc.org/home/papers. Contact Felicia Greenlee Brown with comments, concerns and other Conference Paper Call inquiries at Felicia@aejmc.org.