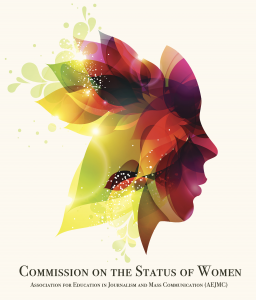 Welcome!
The Commission on the Status of Women (CSW) within AEJMC encourages diverse research and conference programming on the status of women in journalism and mass communication education. Through a variety of activities throughout the year, we seek to balance inequities in the academic community.
This website is a resource for scholars who are interested in the current activities of the CSW as well as an archive for the history of Commission.
Join our Facebook and LinkedIn Groups and follow us on Twitter @csw_aejmc to start and participate in discussions about current issues, events, and announcements.