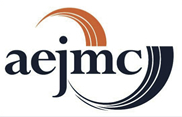 We are looking forward to seeing you at the 2016 CSW Mentoring & Networking Luncheon at AEJMC on Saturday, Aug. 6, 12.15-1.30 pm. We had a slight change in speakers.
Mark Kappelhoff was recently appointed to be a state judge, so he cannot participate as speaker as planned. Therefore, John Choi, Ramsey County Attorney, will be speaking instead. He has led Minnesota's most successful human trafficking busts, resulting in the longest sentences for pimps in Minnesota history.
Tania Cantrell Rosas-Moreno is our second speaker. She is an Assistant Professor in Latin American and Latino Studies at Loyola University Maryland and an expert in international communication and especially engaged with social justice issues at the intersection of  feminism and education. She is also the winner of the 2016 CSW Mary Ann Yodelis Smith Award for Feminist Scholarship!
This luncheon is going to be fantastic. We hope that many of you can make it. The fee is $48 and If you have not signed up yet for the luncheon, you can still do so when you pick up your registration materials in Minneapolis or when you register for the conference online.