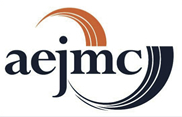 AEJMC 2016 Pre-Conference
Teaching Online Media & Diversity Classes:
Pitfalls & Unique Opportunities Minorities & Communication Division and Commission on the Status of Women Workshop
Wed, August 3
1-5 p.m.
Fee: $8
Many college journalism instructors have experienced the challenge of  teaching and discussing often sensitive and provocative issues such as media depiction of race, gender, class and sexual orientation. Some instructors also have noted that teaching media and diversity classes totally online has its own set of challenges and unique rewards, often distinct from the face-to-face class setting. Primarily women and people of color teach courses focusing on multiculturalism and media. You will be hard pressed, for example, to find a heterosexual White male journalism administrator who has taught a media and diversity course.
A concern is that since at most schools these courses are taught by faculty of color, women and perhaps a handful of White men, administrators often may not have sufficient familiarity to relate to the challenges of teaching them. Another possible trepidation, is that some instructors teach large online media and diversity classes of several hundreds students that can intensify already sensitive course material interpretation, particularly with the intense pressure at many universities and colleges to offer a variety of online courses and degrees.
This panel will discuss critical challenges and unique opportunities in teaching online media and diversity courses, including a look at sensitive instructor experiences; rewarding and unique instructor experiences; ways to use social media in the course curriculum; U.S. social history awareness challenges for students located across the globe, the traditional 15-week versus 6-7 week course module; class size impact (from modest enrollments to MOOCs); "killing the messenger" influence on teacher evaluations; elective compared to required course factors, administrative support, and more.
To attend the workshop go to: https://aejmc2.wufoo.com/forms/macd-cswnteaching-online-media-diversity/ For additional information regarding this workshop contact: Sharon Bramlett-Solomon, Arizona State University at bramlett@asu.edu or by phone at 480 980-2948. (MACD, CSWN)