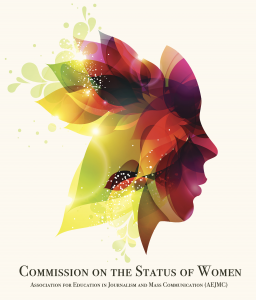 The CSW fall newsletter contains highlights from AEJMC in San Francisco, including information about the newly elected CSW Board and a message from our new chair; our award winners of this year; and a summary of the paper sessions and panels that CSW offered.
Looking forward, the newsletter contains the call and background for the upcoming AEJMC Midwinter Conference in Norman, Oklahoma. The deadline to submit your papers and panels is on December 1, 2015.
Further, it contains more information on CSW's mentorship program and how to get involved. We are especially looking for senior scholars to come forward as mentors.
Also included in this issue are our regular features on promotions and publications as well as information on how to connect with us via social media.
Check it out: Women's Words Fall 2015 CSW Newsletter