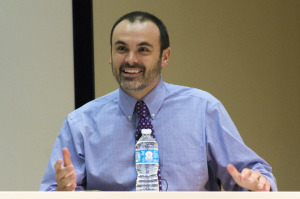 Head: Anthony Dudo, University of Texas at Austin
Anthony is an assistant professor in the  Advertising and Public Relations Department at Texas. His research examines the intersection of science, mass media, and the public. He is interested in media representations of science, health and environmental issues; scientists' public communication activities and interactions with journalists; and the effects of media on the public uptake of science. dudo@utexas.edu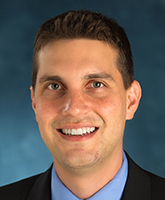 Vice-Head: Sol Hart,
University of Michigan
Sol is an assistant professor at the University of Michigan with a joint appointment in Communication Studies and the Program in the Environment. He specializes in risk communication related to environmental, science, and health issues. His research aims to understand the role of the media in motivating the public by studying the psychological processes of effective risk communication. solhart@gmail.com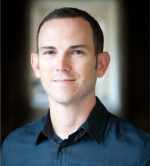 Vice-Head Elect: Avery E. Holton,
University of Utah
Avery is an assistant professor in the Department of Communication at the University of Utah, where his research and project developments focus on the intersections of digital and social media and society, with an emphasis on health communication and social media. He serves as a Humanities Scholar select faculty member and is the co-chair of the department's Communicating Health in the Media Lab. averyholton@gmail.com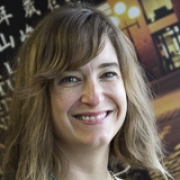 Research Chair: Rachel Young,
University of Iowa
Rachel is an Assistant Professor in the School of Journalism and Mass Communication at the University of Iowa. Her research investigates strategic health communication and digital media. She is interested in how people discuss health topics via social media platforms; the role of perceived interpersonal similarity in processing health messages; and mediated content about mental health. rachel-young@uiowa.edu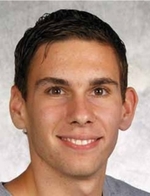 Teaching Chair: Chris Clarke,
George Mason University
Chris is an Assistant Professor in the Department of Communication at George Mason University. He specializes in the strategic communication of health and environmental risk. He is particularly interested in how people become informed and inform others about risk issues; designing effective messages to communicate about risk; and how news media cover health and environmental risk. cclark27@gmu.edu
PF&R Chair: Sara Yeo,
University of Utah
Sara is an assistant professor in the Department of Communication at the University of Utah. Her research interests include science and risk communication, and public opinion of emerging technologies, with an emphasis on individual selectivity and information processing. sara.yeo@utah.edu
Secretary: Kajsa Dalrymple, University of Iowa
Kajsa Dalrymple is an assistant professor in the School of Journalism and Mass Communication and a faculty associate of the Water Sustainability Initiative at The University of Iowa. Her research focuses on the intersection between science, strategic communication, and public policy. kajsa-dalrymple@uiowa.edu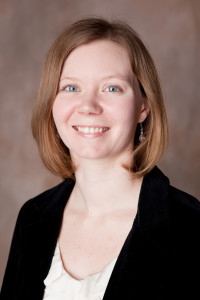 Newsletter Chair: Ashley Anderson,Colorado State University
Ashley Anderson is an assistant professor in the Department of Journalism and Media Communication at Colorado State University. She conducts research on public opinion about and public engagement with emerging technology and environmental issues. Her research often focuses on the context of online conversations, such as social media or user-generated comments. ashley.a.anderson@colostate.edu
Website Chair: Timothy Fung, Hong Kong Baptist University
Timothy Fung is an assistant professor in the Department of Communication Studies at Hong Kong Baptist University. His research focuses on strategic communication related to health, science, and environmental risks. Specifically, he studies the effect of risk messages and media coverage of health risks. tfung@hkbu.edu.hk
Social Media Chairs:
Matthew Van Dyke, Texas Tech University; Sojung Kim, High Point University

Matthew is an assistant professor in the Department of Communication at Appalachian State University. His research investigates processes, problems, and risks associated with the public communication of information about environmental and science issues. vandykems@appstate.edu
Sojung Claire Kim is an Assistant Professor of Strategic Communication at High Point University.  Kim does interdisciplinary research on Health Communication, Digital and Social Media, and Persuasion, aiming to answer the broad question of "How do we use interactive digital technologies to promote positive health and social changes?"  Her recent work has been published in peer-reviewed journals such as the Journal of Computer-Mediated Communication, New Media & Society, Psychology & Health, Health Communication, and Journal of Media Psychology. skim@highpoint.edu
Membership Chairs:
Roma Subramanian, University of Missouri; Leona Su, University of Utah

Roma Subramanian is a doctoral candidate at the Missouri School of Journalism. Her research focuses on health communication. Areas of interest include the construction and effects of health news and campaigns, particularly with regard to stigmatized disorders, the impact of social and mobile media on health, and the dynamics of physician-patient communication. romasubramanian@mail.missouri.edu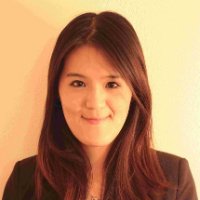 Leona Yi-Fan Su is an assistant professor in the Department of Communication at the University of Utah. Her research interests include science communication, public opinion, new media and policy making, and she is particularly interested in studying how media influence public understanding in scientific issues.
Grad Student Ambassadors/ Liaisons:
Jake Copple, Sushma Kumble, Christopher Wirz