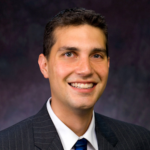 Head: Sol Hart, University of Michigan 
Sol is an associate professor at the University of Michigan with a joint appointment in Communication Studies and the Program in the Environment. He specializes in risk communication related to environmental, science, and health issues. His research aims to understand the role of the media in motivating the public by studying the psychological processes of effective risk communication. solhart@gmail.com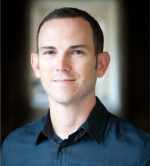 Vice-Head: Avery E. Holton,
University of Utah
Avery is an assistant professor in the Department of Communication at the University of Utah, where his research and project developments focus on the intersections of digital and social media and society, with an emphasis on health communication and social media. He serves as a Humanities Scholar select faculty member and is the co-chair of the department's Communicating Health in the Media Lab. averyholton@gmail.com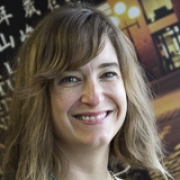 Vice-Head Elect: Rachel Young,
University of Iowa
Rachel is an Assistant Professor in the School of Journalism and Mass Communication at the University of Iowa. Her research investigates strategic health communication and digital media. She is interested in how people discuss health topics via social media platforms; the role of perceived interpersonal similarity in processing health messages; and mediated content about mental health. rachel-young@uiowa.edu
Research Chair: Kajsa Dalrymple, University of Iowa
Kajsa Dalrymple is an assistant professor in the School of Journalism and Mass Communication and a faculty associate of the Water Sustainability Initiative at The University of Iowa. Her research focuses on the intersection between science, strategic communication, and public policy. kajsa-dalrymple@uiowa.edu
Teaching Chair: Sara Yeo,
University of Utah
Sara is an assistant professor in the Department of Communication at the University of Utah. Her research interests include science and risk communication, and public opinion of emerging technologies, with an emphasis on individual selectivity and information processing. sara.yeo@utah.edu
PF&R Chair: Timothy Fung, Hong Kong Baptist University
Timothy Fung is an assistant professor in the Department of Communication Studies at Hong Kong Baptist University. His research focuses on strategic communication related to health, science, and environmental risks. Specifically, he studies the effect of risk messages and media coverage of health risks. tfung@hkbu.edu.hk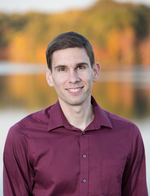 Secretary: Chris Clarke, George Mason University
Chris is an Assistant Professor in the Department of Communication at George Mason University. He specializes in the strategic communication of health and environmental risk. He is particularly interested in how people become informed and inform others about risk issues; designing effective messages to communicate about risk; and how news media cover health and environmental risk. cclark27@gmu.edu
Newsletter Chair: Sojung Kim, George Mason University
Sojung (Claire) is an assistant professor in the Department of Communication at George Mason University.  Her research interests broadly lie on intersections of new interactive media, health communication, and social marketing.  Research contexts primarily concern challenging health and environmental issues such as cancer, addiction, and climate change, as well as verbal and nonverbal interplay of doctor-patient communication. sojung07@gmail.com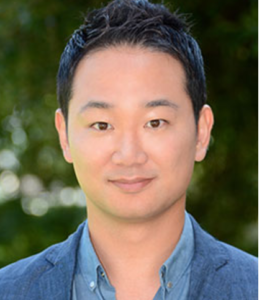 Website Chair: Mo Jang, University of South Carolina
Mo is an assistant professor at the U of South Carolina. Mo's recent research focuses on the information flow of controversial health/science issues such as vaccine-autism and climate change. He also uses social scientific and computational approach to identify the key antecedents of opinion polarization about those issues. mo7788@gmail.com
Social Media Chairs:
Roma Subramanian, University of Nebraska, Omaha; Leona Yi-Fan Su, University of Utah

Roma Subramanian is an assistant professor at the University of Nebraska. Her research focuses on health communication. Areas of interest include the construction and effects of health news and campaigns, particularly with regard to stigmatized disorders, the impact of social and mobile media on health, and the dynamics of physician-patient communication.  rsubramanian@unomaha.edu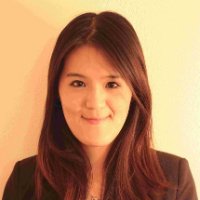 Leona Yi-Fan Su is an assistant professor in the Department of Communication at the University of Utah. Her research interests include science communication, public opinion, new media and policy making, and she is particularly interested in studying how media influence public understanding in scientific issues. leona.yi-fan.su@utah.edu
Membership Chairs: Matthew VanDyke, Appalachian State University, Tsung-Jen Shih, National Chenchi University
Matthew is an assistant professor in the Department of Communication at Appalachian State University. His research investigates processes, problems, and risks associated with the public communication of information about environmental and science issues. vandykems@appstate.edu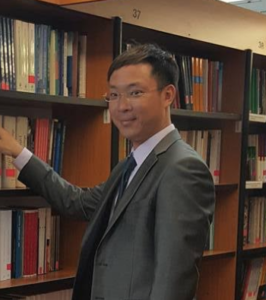 Tsung-Jen is an associate professor and the director of the International Master's Program in International Communication Studies. His research interest lies in the communication about scientific and environmental controversies, with specific focus on public opinion and the role of new media. He serves as a Membership head in the ComSHER division of AEJMC and the editorial board of the Journal of Information Society in Taiwan.
Grad Student Ambassadors/ Liaisons: