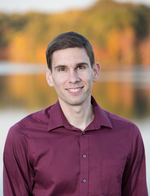 Hello everyone:
As ComSHER Secretary for 2017-2018, I am tasked with planning our annual field trip during the August AEJMC meeting. With the conference moving to Washington, DC, this year, the opportunities are considerable – government agencies, non-profits, etc.
I welcome your suggested destinations in/around the DC area. The criteria are flexible – generally, the costs for any admission should be low (typically $20 or less in my experience), and the location shouldn't be too far from the conference hotel to accommodate field trip attendees who wish to attend sessions before or after the trip.
I offer a few potential ideas:
(1) National Museum of Natural History – a former student works there, and she might be able to arrange a behind-the-scenes tour (I must emphasize the "maybe" part, as I have yet to speak with her). The museum, like most Smithsonian museums, is fairly close to the conference hotel.
(2) National Botanical Garden – one of my father's former university students, I believe, either directs the Garden or is high-up on the chain-of-command. We might be able to arrange a special tour or at the very least visit the facility, which is close to the conference hotel and a true DC gem.
(3) The National Zoo – I don't know anyone at that facility, but it's also a great place to visit. (We visited a similar place – the Montreal Biodome – during the 2014 AEJ conference). The Zoo is farther from the conference hotel but easily accessible using the Metro-Red line.
Again, I welcome your suggestions for the field trip AND for our annual post-Business Meeting social. If you know if any bars or restaurants close to the DC-Chinatown area that would make for a good venue, let me know.
Best,
Chris Clarke
ComSHER Secretary (cclark27@gmu.edu)