By Avery Holton, Vice-Head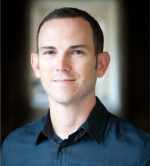 In what proved to be another banner year for ComSHER, our division received 124 papers (nearly 7 % of the AEJMC total) and accepted 70 of those (56%). This marks the fifth consecutive year that ComSHER has received the most or second-most AEJMC paper submissions.
Notably, our acceptance rate was up six percentage points (56%) from 2016's 50%. We also accepted nearly three times as many student papers (34 submissions, 17 acceptances) and voted to shake up the Eason Prize traditionally given out to the top student paper. The award has traditionally included a single top prize of $1,000. However, the 2018 prize will be distributed among the top three papers ($500, $300, $200) and will remain the top monetary student prize awarded at AEJMC.
Looking to the topics of the acceptances, Health Communication again accounted for more than half of the ComSHER papers (60%), followed by Environmental (18%), Science (16%), and Risk (6%).
We were fortunate enough to have 107 reviewers who individually reviewed 3-4 papers. This marks the fourth consecutive year more than 100 reviewers have volunteered their time for ComSHER.
We're thankful for the depth and consideration each reviewer provides and look forward to another great conference in 2018.
ComSHER Research Paper Submission Summary 2013-2017
| | | | |
| --- | --- | --- | --- |
| | Submitted | Accepted | Acceptance Rate |
| 2013 | 148 | 69 | 47 |
| 2014 | 134 | 85 | 63 |
| 2015 | 139 | 80 | 58 |
| 2016 | 129 | 65 | 50 |
| 2017 | 124 | 70 | 56 |
Topic of ComSHER Research Papers 2013-2017
| | | | | |
| --- | --- | --- | --- | --- |
| | Health | Science | Environmental | Risk |
| 2013 | 41 (59%) | 2 (3%) | 7 (10%) | 16 (23%) |
| 2014 | 46 (54%) | 11 (13%) | 16 (19%) | 9 (11%) |
| 2015 | 45 (56%) | 9 (11%) | 17 (21%) | 2 (3%) |
| 2016 | 36 (55%) | 10 (15%) | 10 (15%) | 13 (20%) |
| 2017 | 42 (60%) | 11(16%) | 13 (18%) | 4 (6%) |