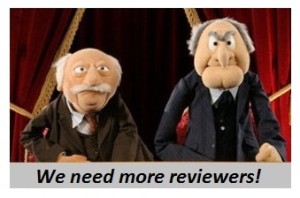 If you haven't already, please sign up to review manuscripts for the 2015 AEJMC Communicating Science, Health, Environment, and Risk Division Paper Competition! Given the location of this year's conference — lovely San Francisco! — we anticipate a large volume of submissions, so we need your help even more. If you have already signed up to review, we really appreciate it. The paper submission deadline is April 1 and review deadline is May 1.
To participate as a reviewer, you must be a faculty member. AEJMC membership is not required to serve as a reviewer. Graduate students are not eligible to serve as reviewers. The names of reviewers will be listed in the conference program guide to acknowledge your service, and one reviewer will earn complimentary registration for the conference via our annual Lucky Reviewer Award.
First, please let me know that you are willing to review papers for ComSHER this year by entering your name and email address on this secure UT-hosted website:
http://utexascomms.qualtrics.com/SE/?SID=SV_bq2QsmhQNUF3CZL
Second, please sign up at the AllAcademic website:
https://convention2.allacademic.com/one/aejmc/aejmc15/
Even though you may have done this service last year, the AllAcademic website is unique each year so you need to sign up again to serve as a reviewer.
Please contact our research chair, Anthony Dudo, if you have any questions (dudo@utexas.edu). And thank you for helping the ComSHER Division of AEJMC!
(image credit: The Conference Mentor blog)